10 Horror Movies Based on "True" Stories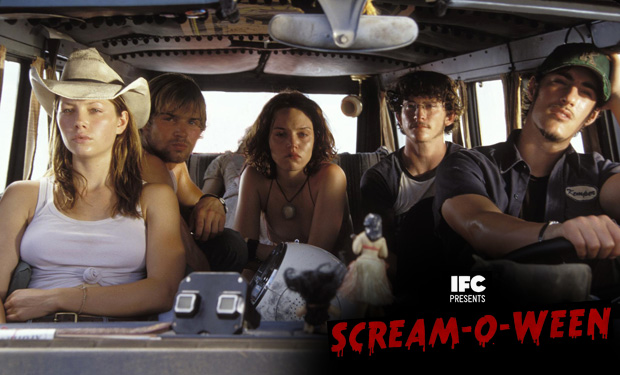 Posted by K Thor Jensen on
Scream-O-Ween continues this weekend on IFC, starting on Saturday, Oct. 19 at 8/7c.
One trick that's often used in horror movies is claiming that they're just retellings of real world events. One notable example is the original The Texas Chainsaw Massacre, which was presented as a "true" story, although it was only inspired by the murders of Ed Gein. IFC is airing 2003 version on Saturday, Oct. 19 at 8/7c as part of Scream-O-Ween.
Before you tune in, check out 10 other movies that made similar claims:
1. The Amityville Horror
Probably the most famous "based on a true story" horror flick, when the Lutz family move into an Ocean Avenue house where the previous owner had murdered his family they suffer a variety of paranormal phenomena.

---
2. The Serpent and the Rainbow
Wes Craven's sweaty jungle horror flick was adapted from the strange case of Clairvus Narcisse, a Haitian man who was allegedly transformed into a mindless zombie through the administration of a variety of poisons.

---
3. The Haunting in Connecticut
This 2009 psychological horror flick took its inspiration from the story of Alan and Carmen Snedeker, who moved into a former mortuary and were allegedly tormented – and even sodomized – by demons.