10 Westerns That'll Make You Laugh, We Reckon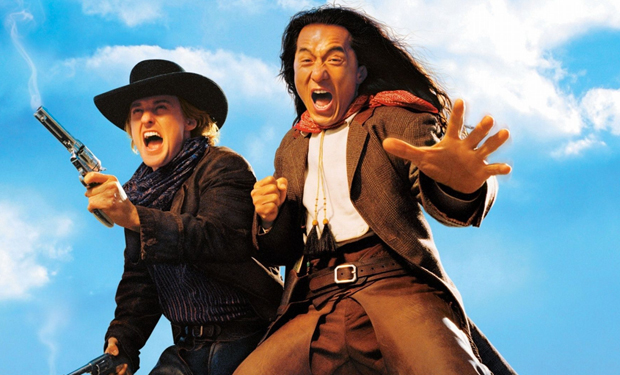 Posted by K Thor Jensen on
4. Shanghai Noon
Another clever hybrid, this Jackie Chan and Owen Wilson vehicle blended slapstick Western comedy with kung fu to make a ton of money at the box office.

---
3. My Name Is Nobody
Italy was the birthplace of dozens of excellent serious Westerns, and when they did dabble in comedy – as with this Henry Fonda vehicle – it was usually pretty great.

---
2. Big Money Rustlas
Much of the comedy in the Insane Clown Posse's Western flick is unintentional, but that doesn't make watching gunmen in clown makeup shoot up a saloon any less hilarious.

---
1. Blazing Saddles
There could be no other movie to top this list. Mel Brooks's 1974 comedy starring Cleavon Little as a Black sheriff of a town in the way of a railroad development pushed every envelope imaginable for huge laughs.