10 Westerns That'll Make You Laugh, We Reckon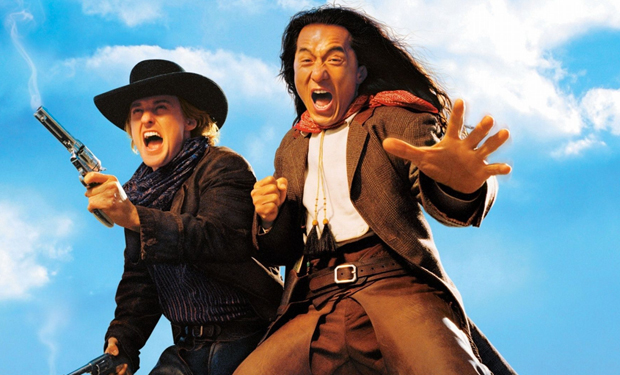 Posted by K Thor Jensen on
The Western isn't really a genre known for comedy, but some intrepid souls have managed to wring laughs out of the desert. Here are ten of the funniest Westerns ever filmed.
10. Cat Ballou
Lee Marvin plays a dual role as both a hired killer and a legendary (and totally inept) hired gunman who needs to protect a Wyoming ranch.

---
9. Three Amigos
When three silent movie actors show up in a Mexican town plagued by bandits, they're forced to become heroes against all odds, with the help of a singing bush and an invisible swordsman.

---
8. Paint Your Wagon
Clint Eastwood's silliest role is as an amnesiac gold prospector in this 1969 musical set in a mining camp with the luscious Jean Seberg.