10 Tim Heidecker Songs That Prove His Musical Genius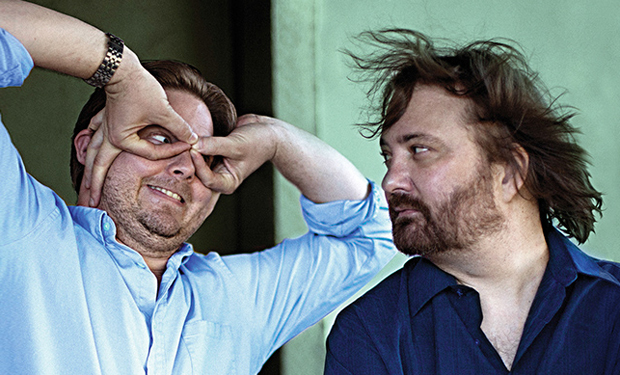 Posted by K Thor Jensen on
Tim Heidecker (of Tim & Eric fame) has a lesser-known career as a singer/songwriter. If you don't follow him on Twitter, you're apt to miss some of his compositions, but no worries: we've put the best of them together for you.
---
1. Tim Heidecker – "Scientology (That's The Plan For Me)"
One of the most interesting things about Tim Heidecker's music is his ability to seamlessly imitate entire genres – here he swipes '60s-style Kinks skiffle for a satirical song about Scientology.

---
2. Heidecker & Wood – "The Grandest Canyon"
In 2011, Tim Heidecker started collaborating with composer Davin Wood for "Heidecker & Wood," a ludicrous take on 70s soft rock. Here's a typical cut.

---
3. Tim Heidecker – "Cain Train"
Herman Cain's 2012 Presidential bid found an odd supporter in Tim Heidecker, who first recorded "Cain Train" as an unofficial jingle and then put together an entire album of Herman songs.

---
4. Heidecker & Wood – "Getaway Man"
Tim actually reunited with Davin Wood this year for a second album of Heidecker & Wood dad rock, and the lead single is "Getaway Man," a pitch-perfect Springsteen piss-take.