Enter Sandman: The 10 Best Adam Sandler Songs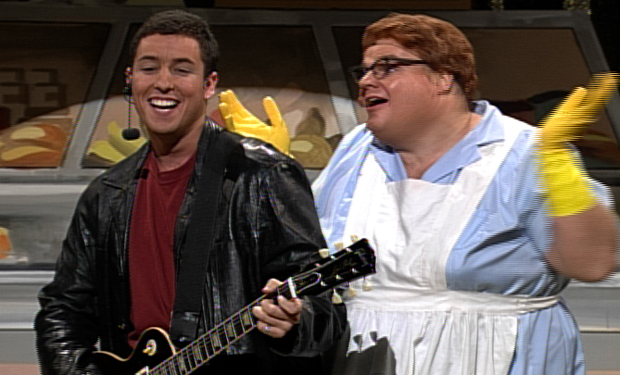 Posted by FIX Staff on
7. "Somebody Kill Me Please"
Sandler's climactic ode to depression from The Wedding Singer is a downright catchy track in its own right.
---
6. "Red Hooded Sweatshirt"
Holidays were common excuses for Sandler to break out a song on SNL, and one of the best was "Red Hooded Sweatshirt" at Valentine's Day.
---
5. "Dip Doodle"
From his 1996 HBO special, this nonsense rocker pokes fun at growly-voiced Springsteen-esque singers with a stream of pure gibberish.