Enter Sandman: The 10 Best Adam Sandler Songs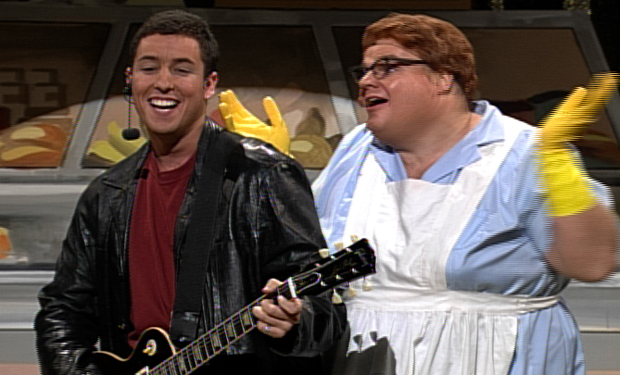 Posted by FIX Staff on
Adam Sandler's contributions to Saturday Night Live were manifold, but few shone quite as brightly as his bringing musical comedy back to the show. Here are 10 Sandler hits from various stages in his career.
---
10. "Lunch Lady Land"
Here's a live performance from Letterman of Sandler doing his SNL-generated song about those tireless lunchroom servers of thousands of Sloppy Joes.
---
9. "Piece of Shit Car"
To the tune of a soft-rock reggae background, Sandler knocks out a mellow jam about a totally garbage ride.
---
8. Opera Man – "Nipola Nipola"
Picking just one Opera Man bit is an exercise in idiocy, but his fevered tribute to Sarah Ferguson's nipples has to be near the top.