Breaking Bad: 10 Reaction Tweets from Comedians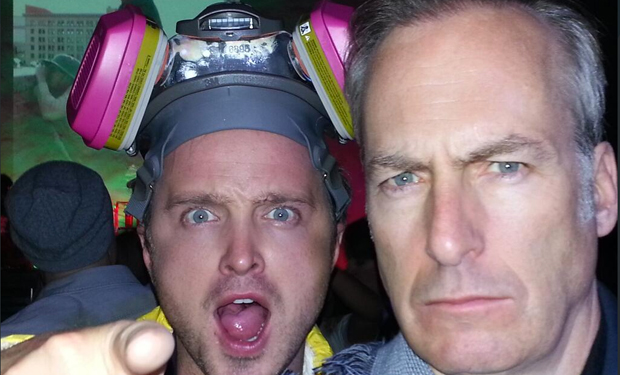 Posted by Melissa Locker on
Breaking Bad ended with a bang — well, many, many bangs and a few coughs and a well-placed humidifier — on Sunday. Five seasons of tension, twists and edge-of-your-seat viewing wrapped up with a satisfying conclusion that Twitter couldn't stop talking about. Here are some of the funniest reactions to the show:
1.
I can't believe Walt was Huell the entire time. #twistending #GoodbyeBreakingBad

— Paul Scheer (@paulscheer) September 30, 2013
---
2.
Anyone else thought of chaining Vince Gilligan in a barn to make him come up with another show?

— Conan O'Brien (@ConanOBrien) September 30, 2013
---
3.
"What are we, chopped liver?" Eiffel 65, as Badfinger plays on the BREAKING BAD finale.

— Patton Oswalt (@pattonoswalt) September 30, 2013
---
4.
#AzizBreakingBadTheory: Coach Taylor and Tim Riggins convince Todd aka Landry to turn himself into the police.

— Aziz Ansari (@azizansari) September 29, 2013
---
5.
Fun Fact: The Cosby Show ended the exact same way. #BreakingBadFinale

— albertina rizzo (@albz) September 30, 2013