Prepare Yourself: The Spoils of Babylon Is Coming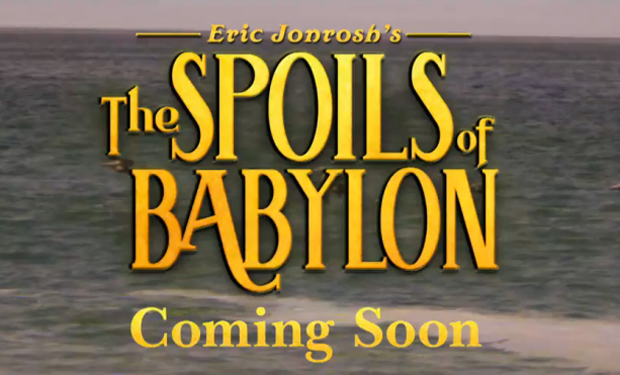 Posted by Melissa Locker on
From Eric Jonrosh, the undisputed master of dramatic fiction, comes a new epic miniseries The Spoils of Babylon set to air on IFC in early 2014.
As The New York Times describes it, "[Spoils] is a six-part series… about a wealthy oil family that will spoof, in over-the-top fashion, the mini-series like "Roots" and "The Winds of War" that were mainstays of the broadcast networks in the 1970s and 1980s." Jonrosh's century-spanning saga, chronicles the sexy and dramatic lives of the Morehouses, led by Jonas Morehouse (Tim Robbins), his daughter Cynthia (Kristen Wiig) and her adopted brother Devon (Tobey Maguire) who made their fortune in the oil business
Prepare yourself for the epic TV event with a sampling of epic pros. Watch below.
Want the latest news from IFC? Like us on Facebook and follow us on Twitter@IFC

The Spoils of Babylon comes to IFC in early 2014