12 Reasons Why the Brat Pack Ruled the '80s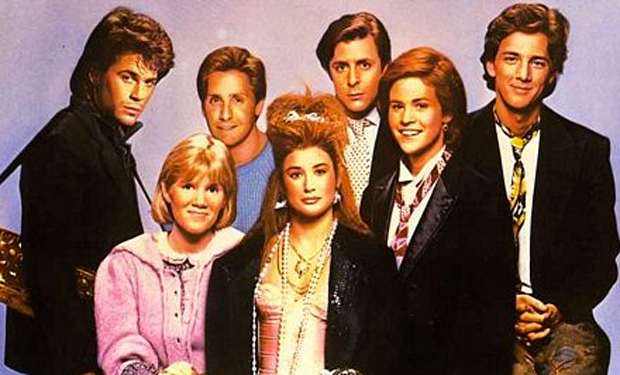 Posted by Andy Hunsaker on
5. The Outsiders
Coppola's 1983 film about a gang war between rich and poor kids in Oklahoma included Estevez, Lowe, Matt Dillon, Patrick Swayze, and even Tom Cruise, making them all Brat Pack Adjacent.

---
6. Weird Science
Hughes took his coming-of-age sensibility over the top here, focusing on two dorks who make a woman out of thin air with nothing but 1985 computers and bras on their heads.

---
7. About Last Night…
Director Edward Zwick brought Rob Lowe and Demi Moore front and center for this dramedy about a one night stand that blossoms into a tumultuous kind of relationship.
---
8. Less Than Zero
Andrew McCarthy is a college freshman who finds his high school friends Robert Downey Jr. and Jami Gertz are now a drug addict couple.