12 Reasons Why the Brat Pack Ruled the '80s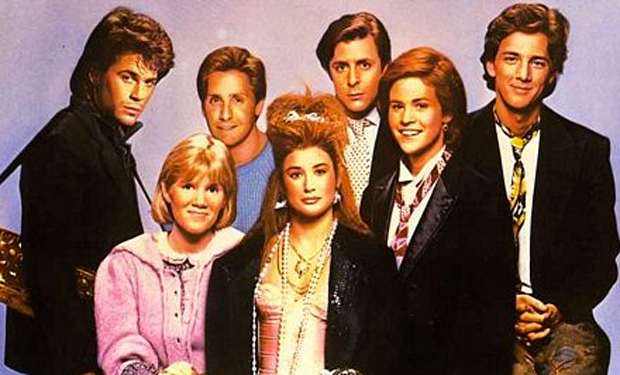 Posted by Andy Hunsaker on
In 1985, David Blum of New York Magazine coined the derisive term "Brat Pack" to describe the influx of hot young actors pooled from John Hughes' The Breakfast Club and Joel Schumacher's St. Elmo's Fire, among others. When you think of them, you think of 1980s movies you love. Here's a rundown of some of their best.
1. The Breakfast Club
This 1985 John Hughes classic stars Judd Nelson, Ally Sheedy, Anthony Michael Hall, Molly Ringwald and Emilio Estevez as pigeonholed high school malcontents.

---
2. St. Elmo's Fire
June of that same year saw the release of Joel Schumacher's seminal post-collegiate film, featuring many of the same actors and adding Andrew McCarthy, Demi Moore and Rob Lowe into the mix.

---
3. Sixteen Candles
The year prior, Hughes brought us Ringwald as the put-upon teen whose landmark birthday is overshadowed by her sister's wedding, and Hall as "The Geek" who is desperately wants her.

---
4. Pretty in Pink
In 1986, Ringwald once again took the lead in a Hughes script, this time playing a "wrong side of the tracks" girl with a hopeless crush on a rich preppy named Blaine (McCarthy).