10 Musical Scenes That Came Out of Nowhere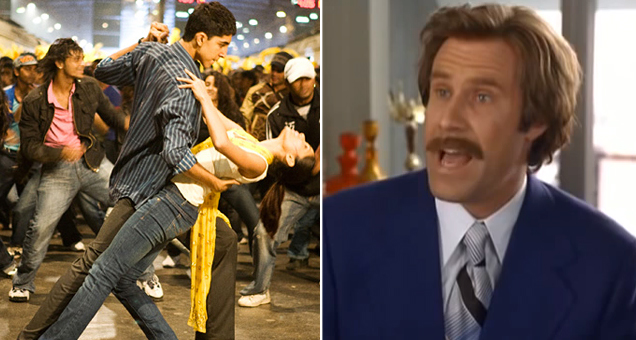 Posted by K Thor Jensen on
Tonight sees both Monster's Ball and Slumdog Millionaire on IFC. The latter had one of the more talked-about scenes of 2008, an unexpected Bollywood-style dance number with Dev Patel and Freida Pinto. To pay tribute, we've put together a list of our favorite unexpected musical moments in film.
1. Beetlejuice – "Banana Boat Song"
Tim Burton's horror comedy classic turned Harry Belafonte's take on a Jamaican folk song into a forced lip-synch that's still funny and disconcerting.

---
2. (500) Days Of Summer – "You Make My Dreams Come True"
This quirky rom-com isn't a favorite, but there's no denying the triumphant scene where Joseph Gordon Levitt struts down the street to this Hall & Oates classic.

---
3. Slumdog Millionaire – "Jai Ho"
"Jai Ho," the song in this unexpected musical scene, earned composer A.R. Rahman a well-deserved Academy Award. It's still stuck in our heads seven years later.