10 Movie Cops Who Can Arrest Us Anytime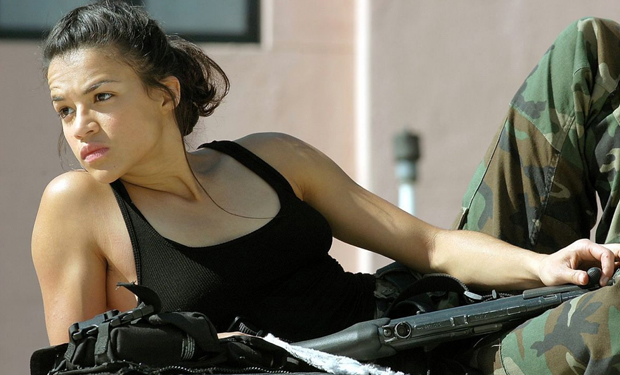 Posted by Evan Saathoff on
Along with superheroes, our favorite action movie protagonists are law enforcement agents. We admire them for their moral strength and decisiveness. We're also fond of how pretty they are. These are just some of our favorite hot cops.
1. Martin Riggs – Lethal Weapon
That flowing hair. Those crazy eyes. No woman left Lethal Weapon without the desire to find a mini-Riggs of their own to love and rehabilitate.

---
2. Chris Sanchez – S.W.A.T.
Michelle Rodriguez is not only good-looking, she's a total badass. She's particularly striking as Officer Christina "Chris" Sanchez in this adaptation of the 1975 TV show.

---
3. Sarah Ashburn – The Heat
Aside from being beautiful and a lot of fun (once you melt her icy exterior), this FBI agent is a good person to have around if you ever need an emergency tracheotomy.