10 Best Videos of Comedians Dealing with Hecklers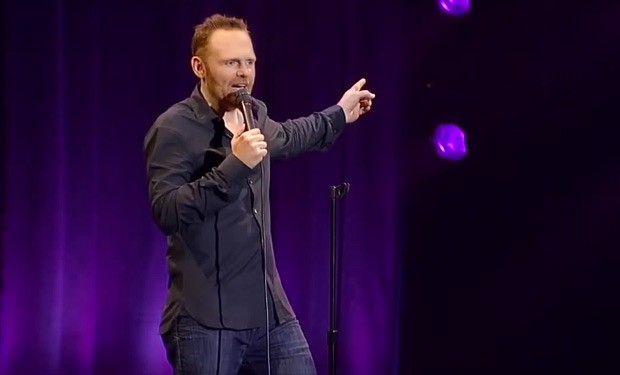 Posted by K Thor Jensen on
Heckling: is it just part of the cost of doing business for a comedian? For Dave Chappelle, it was enough to get him to cut a show short in mid-set. Other jokesters handle it a little bit better, as these hilarious videos will demonstrate.
1. Bill Burr
When Bill Burr took the stage in Philly, the crowd had already mercilessly booed two of his opening acts. So he skipped the jokes altogether and spent the next eleven minutes absolutely destroying every single person in attendance.
---
2. Todd Glass
Heckling is an equal-opportunity occupation, so when New York funnyman Todd Glass was confronted by a drunk lady in the back row, he took the opportunity to go at her with both barrels.
---
3. Zach Galifianikis
The Hangover star is well-known for his surreal stage shenanigans, so when a woman insists on sitting facing away from the stage, he makes her an unwilling part of the act.
---
4. Bill Hicks
Most of the comedians on this list keep their composure when the audience gets involved. Bill Hicks, God bless him, was not known for keeping his composure, and he goes nuclear on this poor schmuck.