10 Incredible Musical Episodes in TV History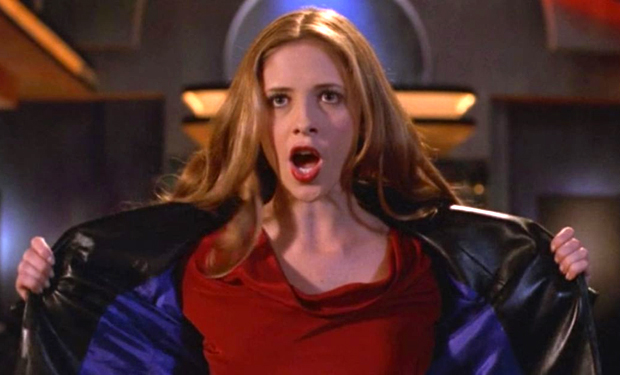 Posted by K Thor Jensen on
Comedy Bang! Bang! is boldly venturing into the musical episode world this Friday at 10/9c. To help warm up your vocal chords, here are ten non-musical TV shows that went down that path successfully.
1. That 70s Show – "That 70s Musical"
A common excuse for a musical episode is having it take place in one character's imagination, and for That 70s Show, it could only be Fez.

---
2. Fringe – "Brown Betty"
In the world of Fringe, anything could happen. This second-season episode started with Walter Bishop smoking a particularly potent strain of marijuana and drifting into a film noir reverie.

---
3. Community – "Regional Holiday Music"
Community took the opportunity to kill three birds with one stone with season 3's "Regional Holiday Music." It's a musical episode, it's a Christmas episode and it's a Glee parody all at once.

---
4. Batman: The Brave And The Bold – "Mayhem of the Music Meister"
Even animated series can dip a toe into the musical episode well. Batman: The Brave And The Bold's 2009 outing starred Neil Patrick Harris as a Bat-villain out to control the world with song.