She Did What?! More Awards Show Meltdowns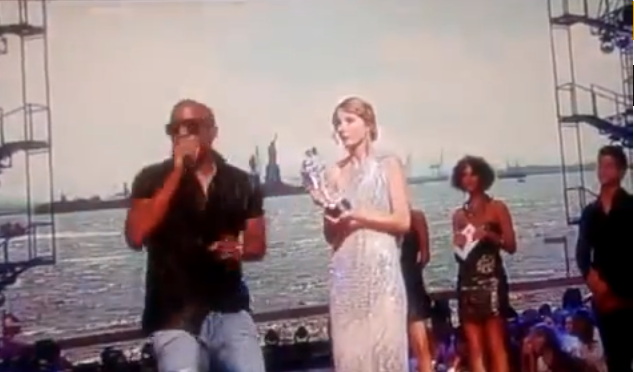 Posted by epanetto on
We need to put last week behind us… Or at least behind our behind. Luckily the Internet is filled with pretty damn embarrassing moments from Award Shows Past. Now that we think of it, these cringe-worthy head-banging bust-ups must make losing seem like a good thing.
Bret Michaels Gets Bonked At The Tony Awards
Why exactly Poison frontman Bret Michaels was performing at the Tony Awards is anybody's guess, but when a stagehand fell asleep at the controls and lowered a piece of the scenery before he could make his final bow, the result; a pretty bad head bump.
Kanye West Interrupts Taylor Swift
Sure, in hindsight this seems like just more Kanye douchebaggery, but this happened before the world knew he was a gay fish and thought he was just the good rapper from "Through The Wire." If only Twitter had never been invented.
Liz Taylor Ruins The Golden Globes
Even a cinema legend can fall, as horrifically illustrated by Elizabeth Taylor's turn at the 2001 Golden Globes. Wheeled out on stage to present the Best Picture awards while obviously impaired, Taylor didn't even bother to read the nominees before ripping open the envelope in a fit of confusion.
Michael Jackson's Fake Award
By 2002, the King of Pop was a drug-addled mess who could barely function in society. So when Britney Spears made an off-hand comment about Michael Jackson being the "artist of the millennium," people should have expected MJ to take the stage and make a rambling speech thanking the world for an award he was not actually getting.
Rob Lowe's Musical Number
The stage segments of awards shows are usually pretty painful, but the 1989 Oscars took that to a whole new level with an interminable segment where Rob Lowe danced and sang with a Snow White impersonator. The bit was so foul that some of Hollywood's biggest stars penned an open letter to the Academy condemning it.