IFC Throwback: Do You Wanna Get Down?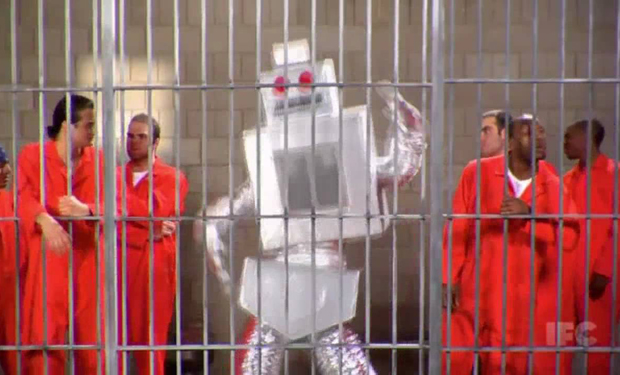 Posted by epanetto on
In the spirit of Throwback Thursday we're bringing back Sex Robot from season four of Whitest Kids U'Know, because as he told us, "He'll never stooooop." Watch below to see Sex Robot in action, you may just find him sexing up your town, jail cells, judges and gallows. He'll take whatever he can get it, consider yourself warned.