Read Lost Scripts from Bob Odenkirk & David Cross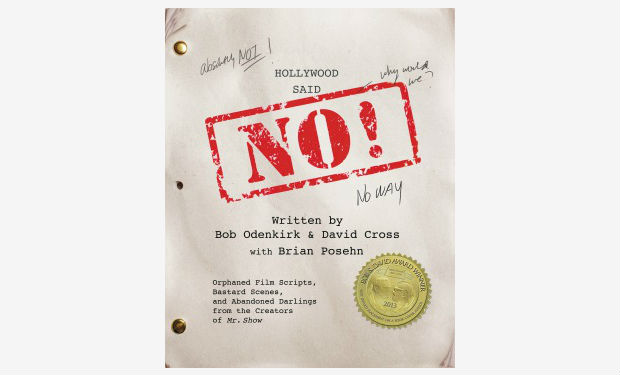 Posted by Melissa Locker on
Bob Odenkirk and David Cross have been involved with some of the best television projects ever: Breaking Bad, Arrested Development, and of course Mr. Show. But now Bob and David are setting their sites on a different medium altogether: Books. The dynamic duo have teamed up for Hollywood Said No! Orphaned Film Scripts, Bastard Scenes, and Abandoned Darlings from the Creators of Mr. Show , which they wrote with Brian Posehn. The book takes you behind the scenes of the show, the movie that wasn't and much more. Plus, Bob and David will be embarking on their first tour together in over ten years.
The book is due out September 10, 2013, which will give us something to read until The Birthday Boys premieres on October 18 at 10:30/9:30c.
Want the latest news from The Birthday Boys? Like them on Facebook and follow them on Twitter @BirthdayBoysIFC.
The Birthday Boys premiere on IFC on October 18 at 10:30/9:30c