Cloverfield, V for Vendetta and BFFs on The Buzzfeed Block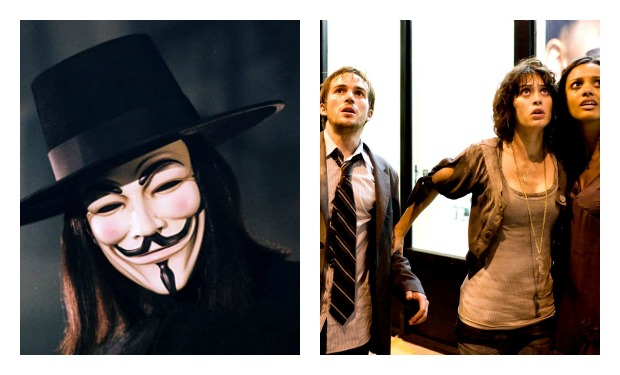 Posted by Melissa Locker on
What do Timon and Pumba, Batman and Robin and Romy and Michelle have in common? Absolutely nothing, other than the fact that they make great companions in great movies.
On this Saturday's Buzzfeed Block, we're showcasing good friends in bad times with Cloverfield at 8/7c followed by V for Vendetta at 9:45/8:45c. To accompany the movies, Buzzfeed has curated a list of the 21 Best Movie Companions including TJ Miller from Cloverfield and that special moment in V for Vendetta when V and Natalie Portman look at each other realize:
Tune in to the Buzzfeed Block on Saturday starting at 8/7c:
video player loading
.
.
.
Want the latest news from IFC? Like us on Facebook and follow us on Twitter@IFC
Watch the Buzzfeed Block featuring Cloverfield and V for Vendetta on Saturday, August 17th starting at 8/7c.