Bill Hader on Watching His Sex Scene with In-Laws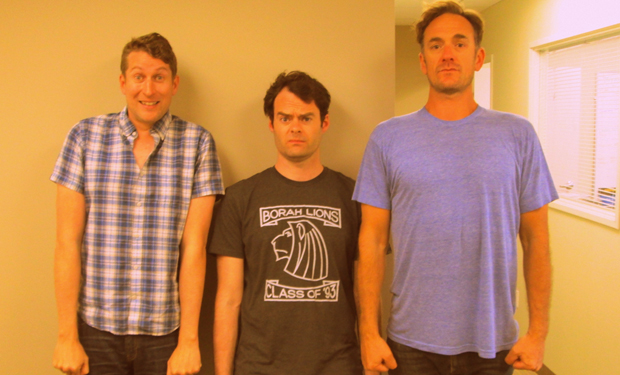 Posted by Melissa Locker on
The To Do List is not a movie you want to watch with your parents, let alone your in-laws. Bill Hader couldn't avoid it, though, since his wife, Maggie Carey, wrote and directed the laugh-out loud raunchy romp and he had to sit next to both of their parents at the premiere. Scott Aukerman has no problem pushing Hader to discuss exactly how awkward that was during Hader's debut appearance on the Comedy Bang! Bang! podcast this week in a bonus episode for the ages.
Bonus for longtime CBB fans: Bob Ducca returns! You'll wish he hadn't though when he proceeds to lance a boil on air. Listen now and subscribe here.
Want the latest news from Comedy Bang! Bang!? Like them on Facebook and follow them on Twitter@comedybangbang and use the hashtag #cbbtv.
Comedy Bang! Bang! airs on IFC on Fridays at 10/9c