Are They Serious? 7 Comedians Fight Back on Twitter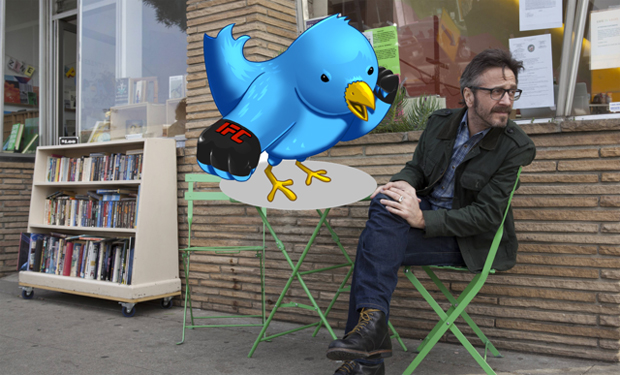 Posted by Melissa Locker on
5. Joe Mande vs. Gilbert Arenas

The comic called out the NBA star for misogynistic tweets in an epic blog post on the always hilarious JoeMande.com.The Orlando Magic guard was later fined by the NBA for one of his tweets. His Twitter stream has since been deleted and will not be missed.

---
6. Patton Oswalt vs. Salon.com

Oswalt tweeted a joke Salon.com found lame and tweeted back: "No word yet on whether Oswalt's summer intern is writing his new material." Patton was not amused and responded with a string of tweets showcasing the site's humorlessness.
---
7. Daniel Tosh vs. Rob Dyrdek

After Tosh teased Dyrdek on his show Tosh.0, Rob took to Twitter to express himself. In a series of angry tweets (which Dyrdek has since deleted), he wrote, "I am not a comedian or an actor so unfortunately for @danieltosh we are going to have to settle this the old fashioned way." That's right, a fight, but not on Twitter. Tosh's response?
fair enough but if you have to beat me up, can we film it and put it on my show so people will actually watch it?

— daniel tosh (@danieltosh) June 6, 2012
This few went a few rounds before calling it off.
Want the latest news from IFC? Like us on Facebook and follow us on Twitter@IFC