5 Reasons Ben Affleck's Batman Will Be Awesome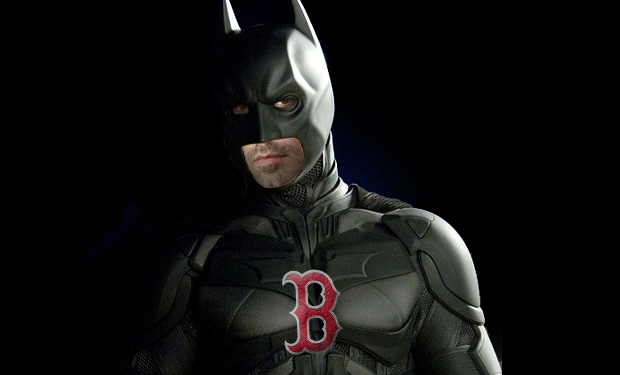 Posted by Evan Saathoff on
It's official! Rugged, respected Ben Affleck will don the cape and cowl for Zack Snyder in Warner Brothers' upcoming Batman vs Superman. Here are some predictions for how it will go down.
1. Batman Will Have a Boston Accent
Rather than speak in an affected growl, Affleck's Batman will speak in a thick Boston accent accompanied by frequent utilization of the word "Wicked" and a bevy of expletives.
---
2. Batman Will Have a Super Chin
We usually associate Bat Actors with luscious lips, but in Affleck's case it's going to be all about the chin. If we're really lucky, he smack Superman with it at least once.
---
3. Batman Will Be Funny, Violent
When Affleck wants to woo, he's very very charming. When Affleck wants to fight, he's very very violent. Hopefully Batman vs Superman will let him be both.
---
4. Batman Will Have a Beard
Affleck is a pretty hirsute guy, especially lately. If he keeps with this look, this could be the first Batman able to moonlight as a Duck Dynasty cast member.
---
5. Batman Will Have a Kick-Ass Robin
You know you want to see Matt Damon or Casey Affleck as Robin. They're too old for it, but who cares. It's better than Kevin Smith.