Clown & Dirty: 25 Hilarious Sex Scenes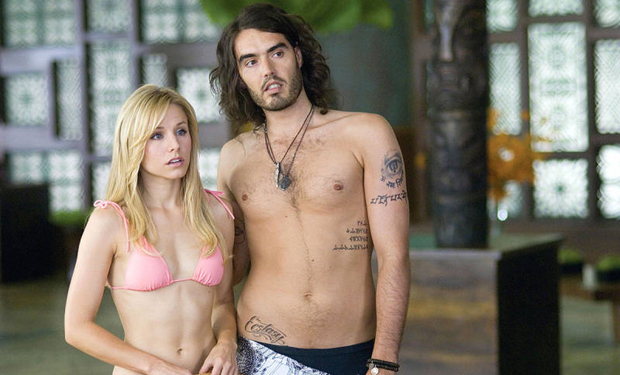 Posted by Andy Hunsaker on
Ah, sex. It's our reason for being, yet it's fraught with silliness, awkwardness and insanity. Really, just think about sex for a while and realize how absolutely ridiculous the whole process is. You gotta laugh at it, and the movies do quite a bit. Here are 25 hilarious sex scenes. Obviously, this stuff ain't gonna be safe for work.
1. American Pie
Why not start with the movie that defined sex comedy for a generation? Come on. Man boinks pie.

---
2. Anchorman
It's time to go to Pleasure Town. Population, co-people.

---
3. Bad Teacher
You don't see a lot about dry humping in the movies. Justin Timberlake and Cameron Diaz going at it is probably all you need.

---
4. Forgetting Sarah Marshall
However, when you and your ex-girlfriend have adjoining rooms in a hotel in paradise, and you both have unresolved issues and new partners, the noise war is on.

---
5. Bridesmaids
You think you want to have sex with Jon Hamm, but do you? Do you, really?

---