Glory Days: 11 Best Bits from Conan's Late Night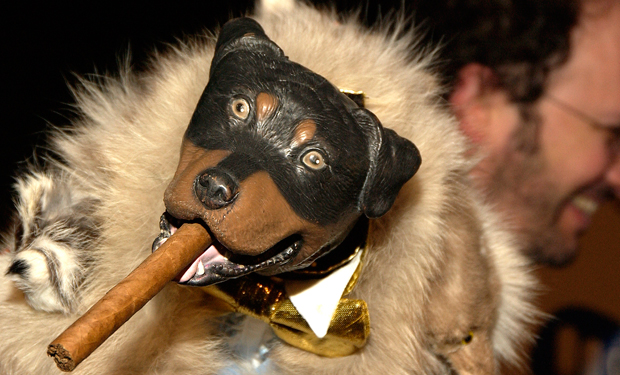 Posted by Evan Saathoff on
No one needs a reason to revisit classic Late Night with Conan O'Brien bits, but Andy Richter's upcoming Comedy Bang! Bang! appearance gives us one anyway. Join us as we bask in the nostalgic glow of Conan's old school irreverent comedy genius.
1. Triumph the Insult Comic Dog
Triumph first appeared on Late Night before becoming a minor phenomenon outside the show. He's totally hilarious, so long as he's not looking in your direction.
---
2. In the Year 2000
Almost none of Conan and Andy's predictions came true, unfortunately. It's still too early to call their predictions for the year 3000, but their accuracy has nowhere to go but up.
---
3. Andy's Sister
We all love Conan, but no one loves him like Andy's nerdy, terrifying sister (Amy Poehler). Her love may be fierce, but it is also true. And creepy.
---
4. Pimpbot 5000
We all have a friend like Pimpbot 5000. He's cool, he's a snappy dresser, but if you say the wrong thing, he will pull a blade. Get ready to bleed, sucka.
---
5. The Walker Texas Ranger Lever
Sometimes you just need a little Walker Texas Ranger. Luckily, Conan had a lever that could scratch that itch whenever he got the urge. And he got the urge a lot.