Flirting with Disaster: 10 Almost Career Killing Movies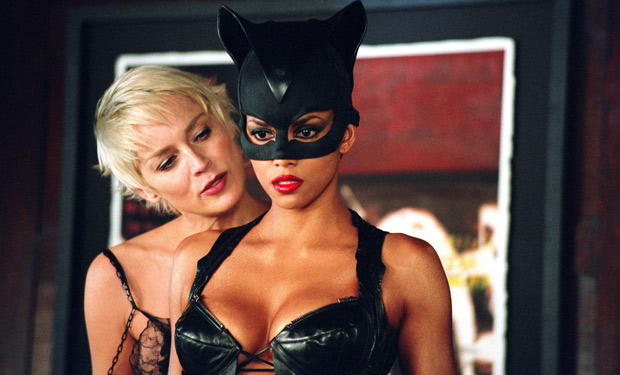 Posted by Evan Saathoff on
Everyone makes mistakes. But some mistakes are catastrophe—especially in the movie world, where you're only as good as your last picture. We've compiled a list of flops, duds and misfires that we love. Here are 10 nearly career-killing movies.
1. Battlefield Earth
John Travolta's love letter to Scientology cast a shadow not only on the actor but his whole religion as well. It's a great comedy, though.
---
2. Catwoman
Without the reliable safety net provided by the X-Men franchise, this abysmal comic book foray might have finished Halle Berry off completely.
---
3. Gigli
A film so bad that most people skipped it altogether and therefore have no idea how bad it actually is. Ben Affleck and Jennifer Lopez barely survived.
---
4. The Postman
If Waterworld put Kevin Costner's career on the ropes, The Postman was the knock out punch. Luckily, Dad roles and westerns helped keep the actor afloat.