10 Kick-Ass Reasons to Watch The Warriors Tonight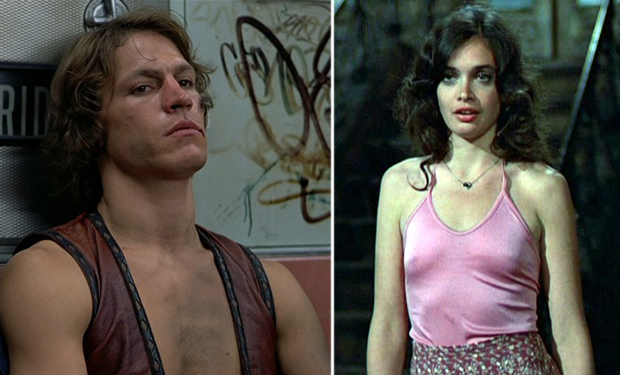 Posted by Evan Saathoff on
Released in the late-70s, The Warriors set the tone for the gritty, violent actions films of the 80s. If you haven't seen this gangbanging, Moltov-tossing tale set in futuristic Manhattan, this rundown is sure to persuade you.
1. The Bloody Set-Up
New York is overrun by warring gangs. One man can bring them all together. When he is mysteriously assassinated, all signs point to one gang: The Warriors. Together they must fight to clear their name.

---
2. Luthor's Legendary Line
Played by David Patrick Kelly, Luthor is an unhinged weasel. His epic taunt, "Warriors, come out to play!" is the film's mot memorable line.

---
3. The Baseball Furies
Probably the film's most iconic image, the Baseball Furies are apparently big baseball fans who paint their faces like clowns and beat people up with their bats. Cheesy, but awesome.

---
4. The Videogame Structure
As the gang makes their way home, they must confront one rival outfit after another, all of which leads to a big boss fight at the end. No surprise: Rockstar adapted the film into a video game in 2005.