10 Jim Carrey Movies to Watch Again (and Again)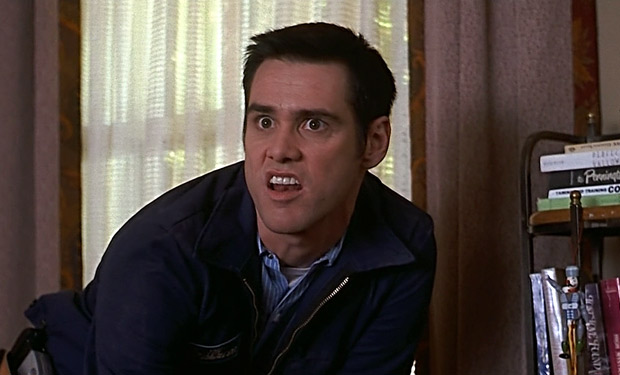 Posted by Evan Saathoff on
This week Jim Carrey is bonkers in Kick-Ass 2. Earlier this year he blasted through Burt Wonderstone. And before Christmas he'll pop-up in Anchorman 2. Carrey is a comic genius who can also be serious. Yet doubters remain. So here are 10 reasons Carrey deserves to be considered one of the great actors of his generation.
1. Kick-Ass 2
As an ultra-violent vigilante Carrey screams a lot, destroys loads of stuff, and fights like a crazy killah. After seeing the finished film, Carrey says he regrets his involvement. We don't.
---
2. The Cable Guy
In this dark satire, a needy, creepy Carrey hunts down Matthew Broderick, makes his life a living Hell, and endures a spider crawling across his face.
---
3. The Number 23
Playing a brooding saxophone playing-murderer with amnesia is a tall order for any actor. Carrey doesn't pull it off completely but he sure puts a lot of energy into trying. It's impossible to look away.
---
4. Man on the Moon
As the iconic Andy Kaufman, Carrey earned the best reviews of his career. And deserved them. He's funny and dramatic and just plain weird.