Is a Woody Allen/Louis C.K. Buddy Movie in the Works?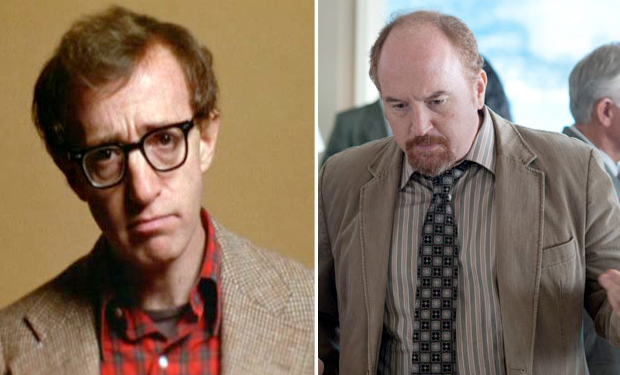 Posted by David Wolinsky on
It seems the world's adoration of Louis C.K. knows no bounds.
In a recent New York Times interview, Woody Allen of course is promoting his new movie, Blue Jasmine, but he also explains how he came to cast C.K. Somehow, Allen had never heard of C.K. before being shown this clip, and on the strength of that decided to use him.
And now? Well, you could say Allen's a fan. He wants to write a movie to star in with C.K. Here's more from the interview:
"When I finished this picture, I went into my room and thought, What would be a fun picture? My first thought for a while was, Can I come up with something at the moment that I could do with Louis C.K.? But I wasn't able to get the right idea, and time was starting to move."
It seems like the decision to cast C.K. has gotten comedy on the brain for Allen, as he's also "toying" with the idea of returning to stand-up. That's how inspiring and influential Louis is.
But, of course, we already knew that.
Here's the trailer from Blue Jasmine:
Want the latest news from IFC? Like us on Facebook and follow us on Twitter @IFC