What To Watch On IFC This Week: July 8 – 14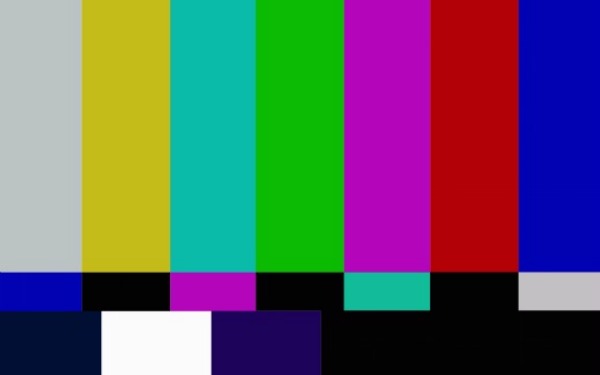 Posted by Melissa Locker on
Here's what to watch on IFC this week:
Monday
Tune in at 8/7c for one of our favorite graphic novel-turned-movies, V for Vendetta. Come for the anarchy, stay for the chance to see Natalie Portman shave her head. Want more shaved celebrities? Wait, that sounds like a porn site when really it's Jarhead At 10:45 p.m. ET Jake Gyllenhaal takes some tonsorial queues from Ms. Portman and shaves his head when he enlists in the marines.
Tuesday
Know what your week needs? More Jason Statham. Luckily we are here to help with Crank: High Voltage showing at 10:45 p.m. ET. Powered by an artificial heart, Chev Chelios (Jason Statham) embarks on a frantic chase through Los Angeles to find the thief who stole his own, nearly indestructible, one. And you thought your week was going badly.
Wednesday
Garfield has it all wrong: It's Wednesday that really sucks. Help yourself through the middle of the week with a double dose of comedy. At 8/7c we're showing Undercover Brother starring Eddie Griffin as a low rent private detective willing to go the distance and dress as a preppy nerd in order to foil a plot by conspirators. Then stay tuned for Broken Lizard's Club Dread at 9:45/8:45c to watch as a killer terrorizes vacationers and staff members (Jay Chandrasekhar, Kevin Heffernan) at a Caribbean resort owned by a has-been rocker (Bill Paxton).
Thursday
It's 80s night on IFC! First up grab your Ray-Bans and boxer shorts because we're turning Tom Cruise's house into a brothel with the help of Rebecca DeMornay in Risky Business at 8/7c. Then stay tuned for Porky's where a bunch of high school boys are hellbent on losing their virginity causing all hell to break loose.
Friday
The new season of Comedy Bang! Bang! kicks off tonight at 10/9c. That means more Scott Aukerman, more Reggie Watts and more celebrity guests including Jessica Alba, Aziz Ansari, David Cross, Zach Galifianakis, Bill Hader, Pee-wee Herman, Rashida Jones, Anna Kendrick, Jason Schwartzman, Sarah Silverman & more! It all starts here. Can't wait? Watch a full episode now in The Stream Room.
Saturday
Escape From Alcatraz from the comfort of your couch when we show the convict classic at 11:45 p.m. ET. The film is based on the true story of a hardened convict who engineered an elaborate plan to bust out of the famed prison in 1962. What chance does The Rock have against Clint Eastwood?
Sunday
Better have your second breakfast because we are heading to Middle Earth at both 3:30/2:30c and again at 7:15/6:15c when we show The Lord of the Rings: The Two Towers. Follow along with Frodo in Peter Jackson's epic re-telling of J.R.R. Tolkein's tale of an intrepid little Hobbit doing his best to make it to the center of Mordor to rid the world of the Ring before it falls back into the hands of the bad guys.

Want the latest news from IFC? Like us on Facebook and follow us on Twitter@IFC