Watch Grizz from 30 Rock Carry a Grown Man Around NYC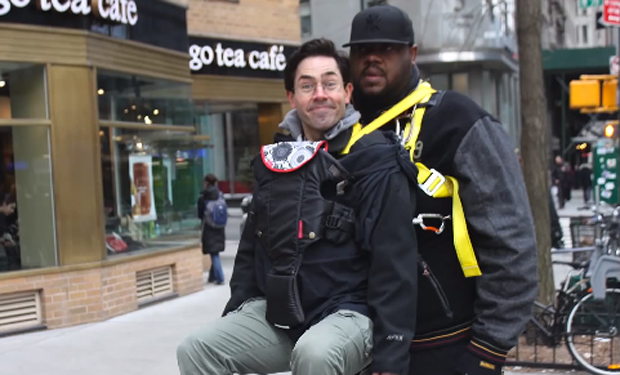 Posted by David Wolinsky on
We are lazy.
Babies have it easy.
These are two indisputable facts about the universe that nobody can change — we must accept it and go on with our lives. Or, we can do as  comedian Mark Malkoff and ask Grizz from 30 Rock to carry us around New York City like babies in their bjorns just for shizz and giggles.
Here's a video proving this really happened — and now at least we know what some of the 30 Rock crew is up to. And, if nothing else, we know that Grizz was carrying Dot Com's performances all those years and not vice versa.
Get it?
Want the latest news from IFC? Like us on Facebook and follow us on Twitter@IFC