This Week On The Buzzfeed Block: Scarface and Escape From Alcatraz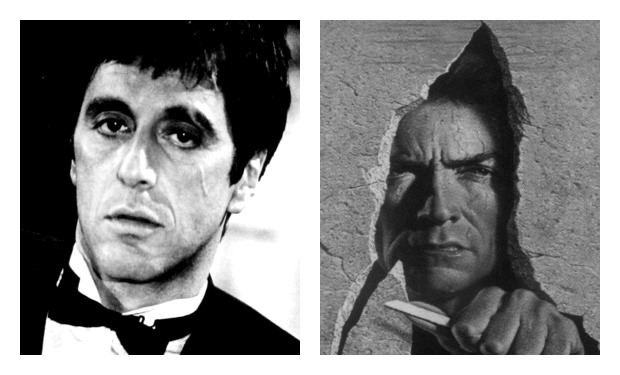 Posted by Melissa Locker on
There are good guys and there are bad guys and while we are supposed to root for the good guys, sometimes there are bad guys that you can't help but love. You know who we're talking about: Guys like Walter White in Breaking Bad or Dr. Horrible in Doctor Horrible's Sing-A-Long Blog. Heck, we were even rooting for The Driver in Drive and not just because he was played by Ryan Gosling and had a super sweet jacket and if we were best friends with him he would totally let us borrow it. There are a lot of so-called villains who are played so masterfully that audiences can't help but cheer for them. Buzzfeed, the best list curators on the internet, have helpfully compiled a list of 21 Villains We Couldn't Help But Root For.
On the list? Tony Montana from Scarface and Frank Morris Escape From Alcatraz, which just by absolutely no coincidence at all, are the two movies that make up this week's Buzzfeed Block, which kicks off on Saturday at 8/7c.
Up first at 8/7c, is Scarface, Brian DePalma's masterful American tale starring Al Pacino as Tony Montana who rises through the ranks to become the ultimate drug-addled kingpin:
Then at 11:45/10:45c, Clint Eastwood is Frank Morris a convict determined to Escape From Alcatraz. Even The Rock can't keep Clint in.
Want the latest news from IFC? Like us on Facebook and follow us on Twitter@IFC
The Buzzfeed Block starts on Saturday at 8/7c with Scarface followed by Escape From Alcatraz at 10:45/9:45c