The 10 Best Steve Carell Performances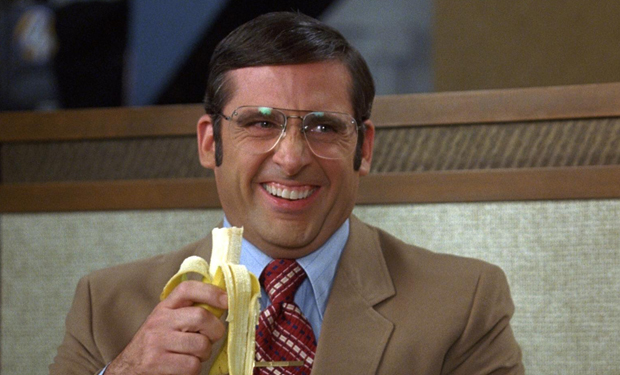 Posted by IFC on
6. Michael Scott – The Office
No matter what roles Steve Carell takes on in the future, this will be his signature stamp on popular culture. The Office's Michael Scott takes advantage of all Carell's best moves: He's sweet, clueless, childlike, and accidentally awful. It's no wonder the show took a hit quality-wise in his absence.
---
7. Gru – Despicable Me
Sometimes it's fun to hear a comedian to just cut loose and do something goofy. Despicable Me's Gru allows Carell to dip into a sillier side of himself than normal, complete with a broad bad guy accent to go along with his broad bad guy deeds. The film's triple orphan subplot still finds time for him to be a sweetheart, however, so everybody wins.
---
8. Maxwell Smart – Get Smart
Who better to step into the shoe-phone of bumbling, oblivious secret agent Maxwell Smart than Steve Carell? Get Smart not only pays homage to the original series, but offers Carell a truly comedy driven showcase for his talents. It also probably represents the only time Steve Carell will ever be able to kill Dwayne "The Rock" Johnson in a film.
---
9. Burt Wonderstone – The Incredible Burt Wonderstone
The Incredible Burt Wonderstone asks Steve Carell to play not just a normal, everyday pompous jerk, but a pompous jerk who is also a flamboyant magician. Carell's Burt Wonderstone becomes a good guy by the film's end, but only in comparison to the truly despicable Steve Gray (Jim Carrey). After a string of nice-guy roles, it's great to see Carell don his jerk hat once again, but this time with big hair and a fake tan to go with.
---
10. Frank Ginsberg – Little Miss Sunshine
There are only so many bearded Steve Carell indie comedy roles you can have before the schtick gets old. If you're going to pick only one to go with, start with Little Miss Sunshine. Carell's suicidal Frank quietly steals this film from a cast brimming with scene stealers, proving for the first time that he was an actor, not just a comedian.