Ricky Gervais Getting "Ridiculous" Offers for David Brent Album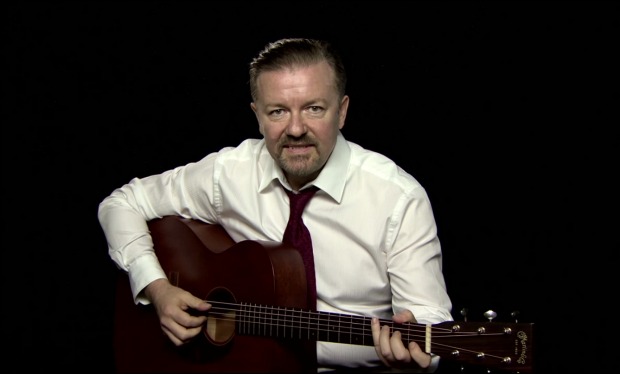 Posted by Melissa Locker on
Ricky Gervais may be bringing David Brent back—not to The Office, but on an album.
The comedian has given the endearingly hapless boss a new life via a web series called Learn Guitar with David Brent, which is more or less what you expect it to be from the title. Now, Digital Spy reports that Gervais is fielding offers to put out an album as David Brent.
"I can't believe I'm getting ridiculous offers from major record companies all over the world," the comedian quipped, adding, "Where were these people when I was trying to be a real popstar?"
Here's hoping Ricky takes the bait.
Want the latest news from IFC? Like us on Facebook and follow us on Twitter@IFC