Kristen Wiig Does Her Best Michael Jordan on Fallon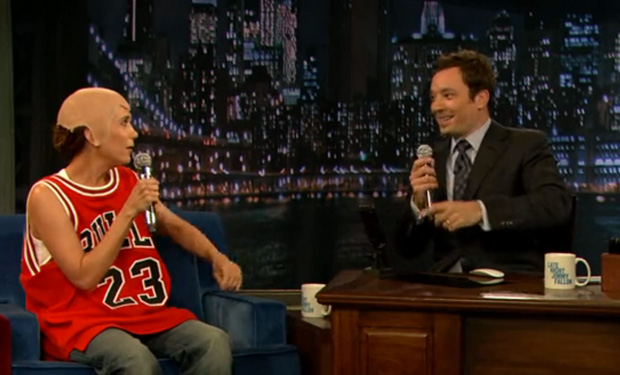 Posted by David Wolinsky on
Saturday Night Live is a great training ground for up-and-coming comedy stars, and when performers leave the show it can be a jarring transition: Suddenly you're no longer doing a show each and every week. So, you have to get creative to well, stay creative.
And that's presumably why Kristen Wiig surfaced on Late Night as Michael Jordan in a bald cap and 23 jersey.
Think of it as a continuation of the Larry "Bud" Melman on Letterman. But, you know, with a bald cap and a jersey.
Jordan gave Fallon an autographed bottle of cologne and treated the audience to what it was expecting all along from the athlete – a song. The interview that preceded it is better, but Jordan's goofy take on "Get Lucky" is just plain fun.


Want the latest news from IFC? Like us on Facebook and follow us on Twitter @IFC