Is a Spinal Tap Reunion Brewing for 2014?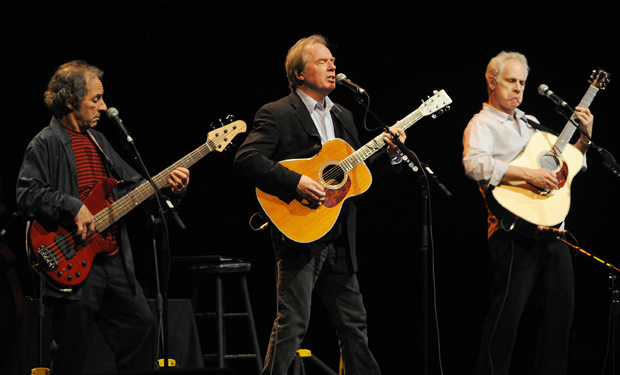 Posted by Evan Saathoff on
In an interview with The Guardian for his upcoming HBO show, Family Tree, Christopher Guest (aka, Spinal Tap lead guitarist Nigel Tufnel) let slip an interesting tidbit for Spinal Tap fans. Asked if the legendary "fictional" band would ever get back together, Guest answered, "We get asked to do shows on a regular basis, but what I will say is that we're in the midst of talking about something for next year."
Spinal Tap have reunited plenty of times since the release of the 1984 mockumentary that rocketed them to superstardom in the first place. But that's no reason to discount this great news. Just imagine if they were to go on tour. Few bands would be more exciting to see live, as the video below clearly shows.
We'll definitely keep our ear to the floor on this one.
Want the latest news from IFC? Like us on Facebook and follow us on Twitter @IFC