How to Deal with Your New Horse Body Before Comedy Bang! Bang! Season 2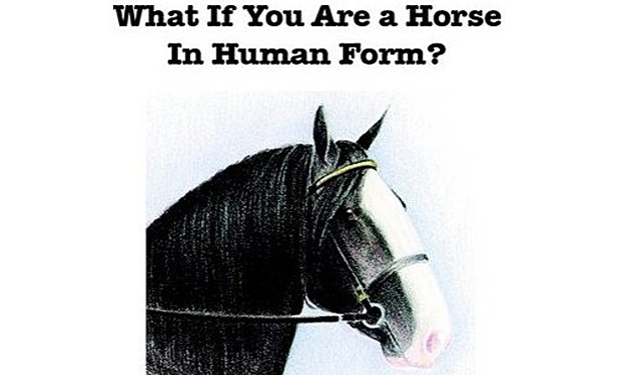 Posted by Jenny McCoy on
Today, we gave Comedy Bang! Bang! fans the opportunity to become a centaur.
Now, while this was done in jest, it's been brought to our attention on Facebook that this may have awakened a repressed internal struggle in some fans, that of being a horse in a human's body.
Not to worry, though! This same fan pointed us to a source of hope in the form of a book, "What If You Are A Horse In Human Form?" by Jason the Horse.
Here's a little preview:
Look like just the book for you? Know a friend who could really use some help dealing with this issue? Know a friend who has no such issue, but could still really use this book? It's available for purchase right here, on the internet.
Want the latest news from IFC? Like us on Facebook and follow us on Twitter @IFC