Tell Us Your Ultimate Comedy Fantasy to See Scott Aukerman Live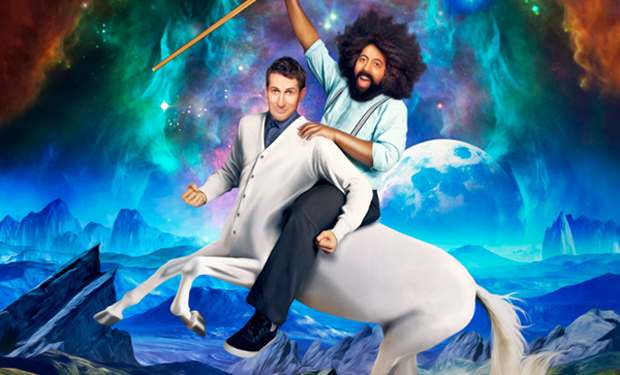 Posted by Jenny McCoy on
We're just a couple weeks away from a brand new season of Comedy Bang! Bang! and we thought, what better way to celebrate another summer with Scott and Reggie than to give you, the fans, a chance to win a trip for two to see Scott Aukerman perform live?
All you have to do is tell us on Twitter… what's your ultimate comedy fantasy?
Wish you could grab a banjo and hit the road with Steve Martin and Ed Helms? Ride bikes with Pee-Wee Herman? Bake a cake with Paul F. Tompkins? Drive around and drink coffee with Jerry Seinfeld? Something else?
Tell us your ultimate comedy fantasy in a tweet and tag it with #ComedyFantasy. Only one tweet will reign supreme, so get creative. Here are some tips:
• Tweet a pic or a drawing that helps explain your #ComedyFantasy
• Tweet a video (Instagram OR Vine) telling us all about your #ComedyFantasy
• Tag the comedians in your #ComedyFantasy (For example: "My #ComedyFantasy? Ride in any car to any coffee destination with @JerrySeinfeld.")
The number one rule? Make sure you tag your tweet with #ComedyFantasy.
Read the rest of the official rules here.
Need a little inspiration? Check out a brand new, full episode of Comedy Bang! Bang! in The Stream Room.