Bill Hader Explains His Eliot Spitzer Impression to Eliot Spitzer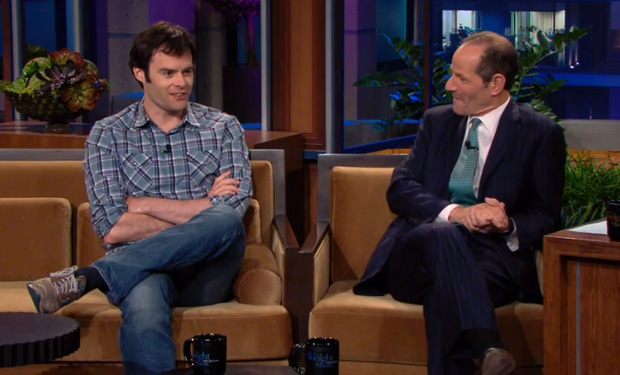 Posted by David Wolinsky on
Although we know you watch Leno every night, it's okay if you missed it on Friday because we got your back. Just before the weekend, former Saturday Night Live star Bill Hader was on with Eliot Spitzer. The pair have more in common than you might think — no, not that — in the sense that Hader used to do an impression of Spitzer on the show.
And so, what followed was an example of the interesting relationship that exists between impressionists and those they pay tribute to or mock openly with their own mannerisms.
Spitzer spoke very highly and kindly about Hader's take on him, and they also together recount the story of the two met previously. It's, um, awkward.
Want the latest news from IFC? Like us on Facebook and follow us on Twitter @IFC