13 People Who Are Better at Revenge Than You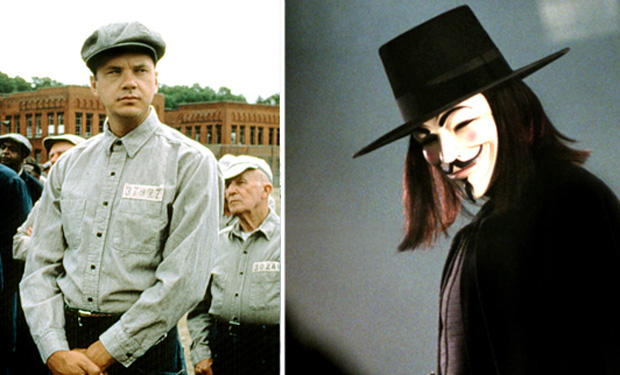 Posted by IFC on
1. Taylor Swift. Hell hath no fury like a pop star who writes songs about her exes.
---
2. This coworker.
Hack his Facebook and see what happens. Go ahead. Hack it.

---
3. This girlfriend.
Because one ax doesn't prove the point as well as five axes.

---
4. Emily Thorne from ABC's Revenge.
The name of the show is Revenge so you probably shouldn't cross this chick.

---
5. This roommate.
Maybe now you'll remember to change the toilet paper, Camden.

---
6. The Count of Monte Cristo.
Wrongfully put in jail. His best friend marries his fiance. Finds treasure. gets rich. Makes everyone pay. So basically, winning.

Photo courtesy of Edward Small Productions / Everett Collection
---
7. V from V for Vendetta.
Ex-inmate turned vigilante conspiring against the government by blowing up buildings. Pretty badass.

Photo courtesy of Warner Bro. Pictures / Everett Collection
---
8. This intern.
That's the last time his boss will ask him to go on a coffee-run.

---
9. Carrie.
Let's just saying no one will be pouring a bucket of anything on Carrie anytime soon.

Photo courtesy of Everett Collection
---
10. This daughter.
Do the dishes? No thank you very much.

---
11. Andy Dufresne from The Shawshank Redemption.
The best way to get revenge on being wrongfully imprisoned is to tunnel out of said prison.

Photo courtesy of Castle Rock Entertainment / Everett Collection
---
12. These garbage men.
They've had enough of parked cars blocking their way.

---
13. This girl.
She realized Post-iting a car wasn't enough revenge, so she cellophaned it too.

---
Who is your favorite revenge getter? Tell us in the comments below or on Facebook and Twitter.