10 Hollywood Ripoffs That Are Awesome Anyway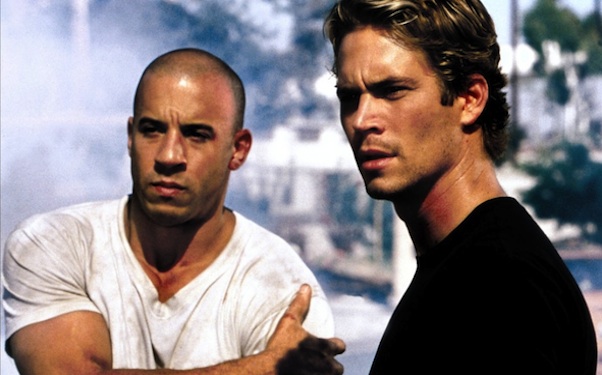 Posted by Evan Saathoff on
6. Galaxy Quest
Movie it Ripped-Off: Three Amigos
Galaxy Quest and Three Amigos are both about aging actors who are asked to assuage a violent situation by people who ignorantly believe the roles they played on television were real. In both cases, the actors find their inner awesomeness and rise to the occasion. And in both cases, the resulting films offer infinitely great and re-watchable comedy classics.

---
7. Doomsday
Movie it Ripped-Off: Escape from New York
Doomsday's story of a sealed-off Scotland doesn't just lift from John Carpenter's Escape from New York, it rips-off Carpenter's entire 1980s aesthetic, with a little Mad Max thrown in there as well. But that's certainly not a bad thing with a guy like Neil Marshall in charge. What Doomsday lacks in originality, it more than makes up in carnage and bloodshed.

---
8. A Fistful of Dollars
Movie it Ripped-Off: Yojimbo
The first entry in Sergio Leone and Clint Eastwood's legendary Man with No Name trilogy is basically a complete remake of Akira Kurosawa's samurai film, Yojimbo. But that's hardly a crime with a story this classic and fun, told this well. See also Walter Hill and Bruce Willis' prohibition version of the same story with 1996's Last Man Standing.

---
9. Oblivion
Movie it Ripped-Off: Moon
Oblivion actually rips-off a whole slew of science fiction movies, so many that it almost becomes adorable. But its two biggest thefts come from Wall-E, which you can basically tell from the trailers, and Duncan Jones' Moon. Unfortunately, discussing why would lead to some pretty big spoilers. Nevertheless, Oblivion manages to cull its multitude of influences into a film that is surprisingly coherent and enjoyable.

---
10. The Lion King
Movie it Ripped-Off: Kimba the White Lion
Who doesn't love The Lion King? No one, that's who! Unfortunately, when Disney made the film, the borrowed liberally from a Japanese film called Kimba the White Lion, which was created by Astro Boy creator Osamu Tezuka. Not that this will diminish your love of The Lion King, but the similarities between the two films are kind of shameless.

---
What is your favorite Hollywood ripoff? Tell us in the comments below or on Facebook and Twitter.