10 Hollywood Ripoffs That Are Awesome Anyway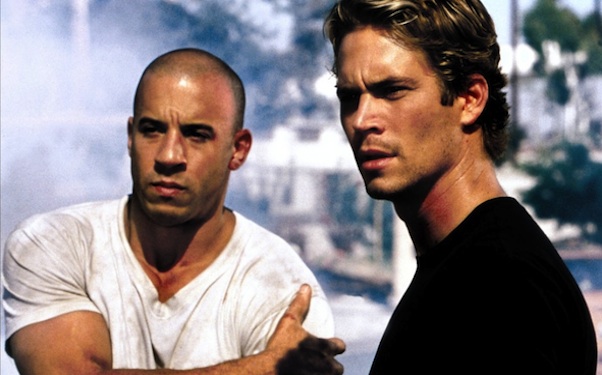 Posted by Evan Saathoff on
With its penchant for endless sequels, prequels, and remakes, Hollywood is far from the most original place in the world. But sometimes this aggressive copying can lead to movies that accidentally develop their own identity amidst all the ripping off. Here are just ten of probably a million possible examples.
---
1. Go
Movie it Ripped-Off: Pulp Fiction
Go may not have a ton in common with Pulp Fiction when it comes to tone or plot, but its non-chronological storytelling, its pitch black humor, and it's tendency to have characters display their quirkiness via forced pop culture references were all lifts from Quentin Tarantino's now classic 1994 film. Luckily, it's all for the greater good as Go offers a comedy blast from beginning to end.

---
2. PCU
Movie it Ripped-Off: Animal House
Every generation needs its slobs vs. snobs college movie, and '90s kids got theirs with PCU, a film that steals so liberally from John Landis' Animal House that it sometimes feels like an unconnected DTV sequel, like the fourth or fifth American Pie movie. Thanks to some funny performances and heaping doses of good, old fashioned nostalgia, PCU has become a minor cult classic in its own right.

---
3. The Fast and the Furious
Movie it Ripped-Off: Point Break
Two dudes. One's an undercover cop. One's a criminal. They are united by love for an extreme sport. A bromance blossoms. But duty demands that the cop betray the outlaw. Will he do it? You have to watch both Point Break or The Fast and the Furious to find out.

---
4. Torque
Movie it Ripped-Off: The Fast and the Furious
What goes around comes around. When you actually sit down and watch Torque, it becomes clear that director Joseph Kahn does not so much rip-off The Fast and the Furious, but parodies it. To outsiders, however, it looks like just another F&F film, albeit this time with motorcycles and Ice Cube.

---
5. Gamera
Movie it Ripped-Off: Godzilla
The success of Godzilla brought forth a whole industry of copycats and imitators. The best and most successful of the bunch was Gamera. This giant monster turtle somehow managed to be both more kid friendly and more violent than Godzilla, giving his films enough character to stand out on their own.