10 Adam Sandler Movies That Are Actually Hilarious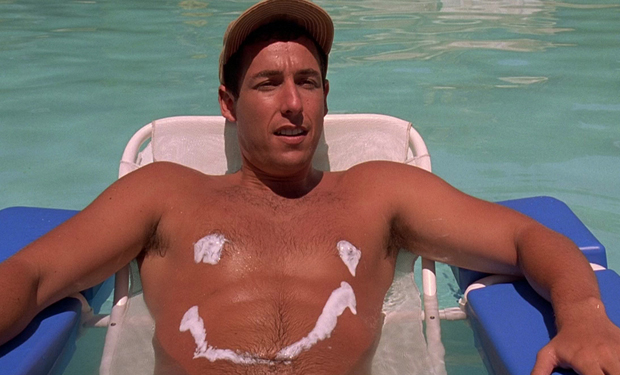 Posted by IFC on
5. Anger Management
One of Adam Sandler's funniest traits is his unbridled anger and penchant for violence. Mix that with the antics of an even more angry and violent Jack Nicholson, and you have one of Adam Sandler's most reliable comedies. It's all worth it for the monk fight.
---
6. Airheads
Airheads takes place so early in Adam Sandler's career that he gets third billing after Brendan Fraser and Steve Buscemi on the poster. Still, this comedy about a struggling band who take over a Rock 'N Roll radio station has a lot of laughs and offers a brief look at Sandler as a supporting actor.
---
7. You Don't Mess with the Zohan
Those missing Adam Sandler's wackier side after a bunch of family comedies got their wish with You Don't Mess with the Zohan. Sandler plays a cartoonishly invincible Israeli Special Forces soldier who fakes his own death to become a hair dresser who really just has sex with old women. It's great.
---
8. That's My Boy
Again, Adam Sandler plays a wild character who has sex with old people, but this time it's because he's a party animal who got famous for having sex with this teacher way back in the day. Now he's trying to reconnect with his lame son. They both learn how to love each other once again. But only after lots and lots of crude disasters, incest, and Vanilla Ice.