Watch This Hilarious 90s MTV Clip of a Young Louis C.K.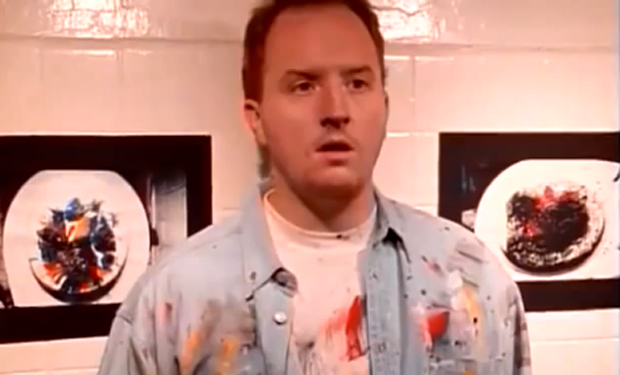 Posted by IFC on
By Evan Saathoff
Of the many jokes found within this wonderful time capsule of 1990s MTV sketch comedy, the best is right up front when Louis C.K. tells us his name is David Cross. Of course, at the time that probably wasn't funny at all, unless you happened to be friends with David Cross, which most of us weren't.
The rest of the sketch is good, too, though. Louis C.K. plays a guy who mixes paint with flushing toilet water and takes photos of it. While a little more absurd and goofy than the Louis C.K. we all know and love, is there any real doubt that someone somewhere has tried to do this and pull it off as important artwork? Or perhaps thousands of people? So as weird as it looks, even back then Louis C.K. was hammering home some harsh truths for those of us who would listen.
Source: UPROXX
Want the latest from IFC? Follow us on Facebook and Twitter.