The Lonely Island, Alanis Morissette Perform on "Kimmel"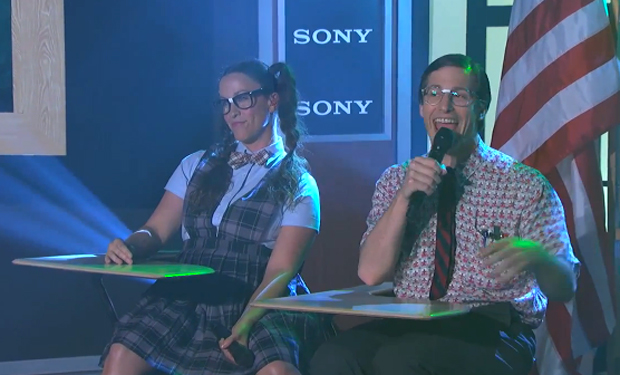 Posted by David Wolinsky on
The Lonely Island has been cranking up the hype machine, deservedly, for its upcoming "Wack Album," which comes out Tuesday. Surprisingly, the hype machine on 11 means appearing on "Jimmy Kimmel Live!" Thursday night with Alanis Morissette.
Anyway, the gang performed "Semicolon" with Morissette, who sings the song's hook. There's also an impromptu bit that comes about after the second chorus wherein Alanis proves she still has her "You Can't Say That on Television" comedic chops. I'd tell you more, but it would totally ruin the joke:
http://youtu.be/gTBcOMjqbMM
Are you stoked for the "Wack Album?" Tell us in the comments below or on Facebook and Twitter.