Watch the cast of "The Chris Gethard Show" play "What's the Worst Thing You Can Make Us Say"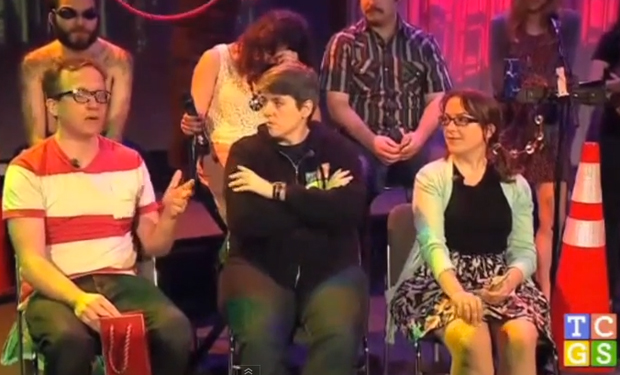 Posted by IFC on
By Patrick Cotnoir
The topic of "What topics are off-limits in comedy?" has been a very popular topic in the past few weeks, most notably on last week's "Totally Biased with W. Kamau Bell." On the show, comedian Jim Norton and Jezebel blogger Lindy West debated whether comedians should be in trouble for jokes that they tell.
Last week on "The Chris Gethard Show," the panel asked the audience to send in some of the worst, most taboo things they could think of. The panelists would then have to decide if they would say them over the air. If they did not say it, they would mail $1 to the person. The show's talking points quickly turned, however, to a thought provoking discussion about what should and should not be joked about and why. The panelists offered up their thoughts about what they found offensive and why and what their thoughts were about comedians "censoring themselves."
Check out the episode below: which also contains two musical performances from New Jersey based band Thee Creeps!