Steve Coogan's "Alan Partridge: "Alpha Papa" Gets a Trailer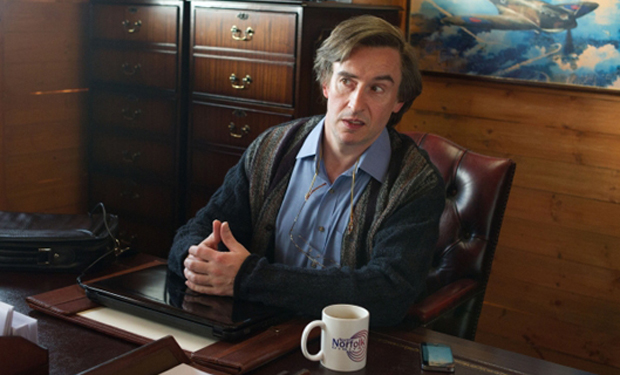 Posted by IFC on
By Evan Saathoff
It's not enough that Steve Coogan's fictional radio and television character Alan Partridge is finally making his way to the big screen. He's also doing so by playing negotiator to a crazed, heavily armed Colm Meany, one of the world's most underrated and biggest-faced actors ever.
It's always great when a comedy actually has a story, and this one looks like it has promise, even if it is a bit familiar to those who have seen "Airheads." And if you have not seen "Airheads," it sounds like a great guns and radio double feature is in your future.
"Alan Partridge: Alpha Papa" comes out in England on August 7 (no U.S. date has been announced yet). It was written by Coogan and fellow Alan Partridge creator Armando Iannucci, along with frequent Sacha Baron Cohen writing partner Peter Baynham. So it should be pretty hilarious. Declan Lowney directs.
Want the latest news from IFC? Like us on Facebook and follow us on Twitter @IFC