Reggie Watts tries to get you horny with his music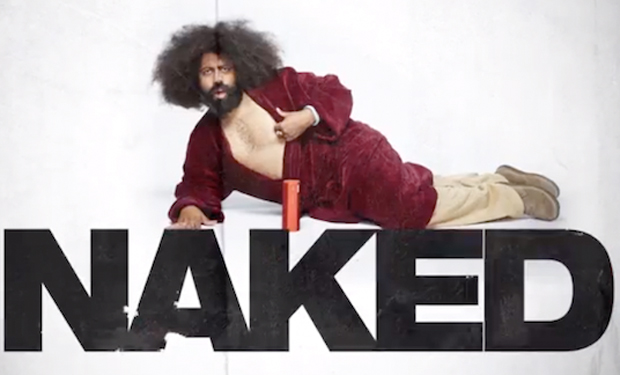 Posted by David Wolinsky on
Man, Reggie Watts sure hasn't capitalized much on being thrust into the spotlight since becoming a household name after opening for Conan O'Brien on his live tour. Oh, wait. It's actually the opposite of that.
In the last week or so, Watts has made a big splash with two web series/experiments he's doing, both are worthy of your time even if you're a passing fan. One is "The Social Music Experiment," which endeavors to answer questions about music and its applications in music. The first one, uploaded last week, posed the question "can music get you laid?" to a number of experiments, including unsuspecting speed-dating ladies, with ultimately inconclusive results. That, you can watch here. It's not so much about the answer itself why it merits watching, but more the path taken to reach that waffling conclusion.
The other, uploaded Monday by Watts himself to YouTube, is the second in his "One Take" series. Part of his co-created online comedy channel that falls under the Jash umbrella (a comedy YouTube channel co-created and -curated by Tim and Eric, Michael Cera, Sarah Silverman, and himself), Watts' episodes showcase Watts doing what he does best: Making up songs on the fly with a couple of effects pedals, layering drums, mouth-warbles, and finally prettier-than-they-deserve-to-be vocals. This episode demystifies his live-looping process somewhat with two overhead cameras pointing directly at Watts' magic boxes.
Is Reggie Watts too talented? Tell us in the comments below or on Facebook and Twitter.