Owen Wilson and Jim Carrey Unite for Heist Comedy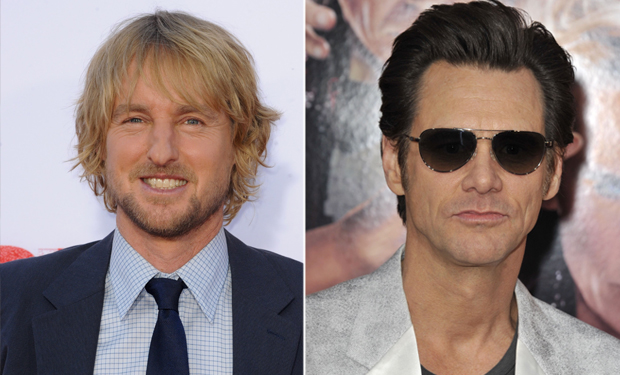 Posted by IFC on
By Evan Saathoff
"The Internship" didn't exactly set the universe of fire, but Owen Wilson isn't letting that get in the way of his climb back to buddy comedy relevance. According to Deadline, Wilson will co-star with Jim Carrey in a new film by "Napoleon Dynamite" director, Jared Hess.
This film does not yet have a title. It was known for awhile as "Loomis Fargo," but that apparently will not be its final name.
The film actually sounds kind of cool. It's about a armored car driver who gets in on a bank heist only to be double-crossed by his crew and stranded in Mexico. At some point all that becomes hilarious. Somehow.
With Hess in the driver's seat and an increasingly interesting Jim Carrey involved, this film looks like one to look forward to. Hopefully it gets a title soon as films without names tend to do poorly at the box office.
Are you excited to see these two comic stars team up? Comment below or tell us onFacebook and Twitter.