(Parts of) Mitch Hedberg's journals now available online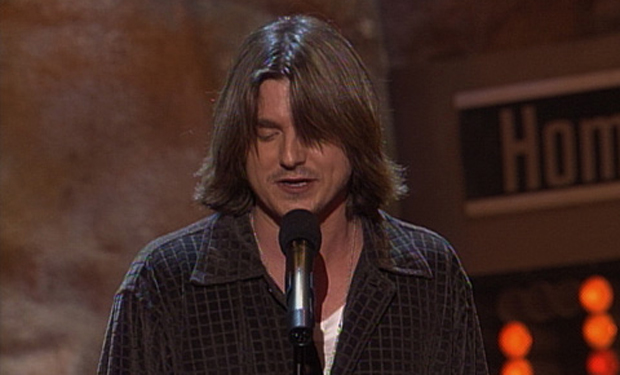 Posted by David Wolinsky on
When it comes to long-haired, scraggly, and elusive entertainers, only two such people's journals have been highly sought after: Kurt Cobain and Mitch Hedberg. The former had large portions of his journals published by his widow; the latter just had some of his journals shared with GQ by his widow. There's a lot of sadness in this paragraph, true, but Lynn Shawcroft, Hedberg's wife, is a sweetheart who has been sharing a peek into Hedberg's process as a way to further illuminate and inspire other comedians: In an episode of comedian-profiling web series "Modern Comedian" from last summer, she flipped through a couple pages of the prolific comedian's journals.
But GQ just got a couple scans of them.
Along with them, there's some analysis. GQ makes the assertion that Hedberg was the world's first Twitter-ready comedian before Twitter, which makes sense given his lightning-fast delivery later in his career. But then again, there's something lost in not hearing Hedberg himself read jokes from his journal himself like "Store Sharpie pen cap side down."
Nevertheless, it's all pretty neat to see.
What's your favorite Mitch Hedberg bit? Tell us in the comments below or on Facebook and Twitter.