Life Imitates "Arrested Development" with Real Fakeblock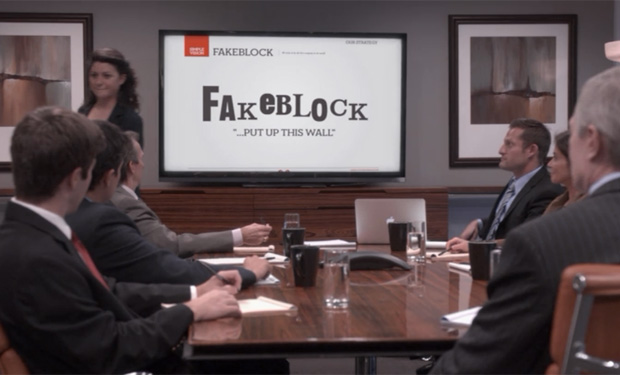 Posted by David Wolinsky on
First off, if you don't want to read any "Arrested Development" spoilers, don't go any further. Also, why haven't you finished the fourth season yet? Weirdo.
Anyway, true to to the madcap show's silly, confusing nature, the app that George-Michael never created but everyone thought was real, Fakeblock, is now real. Doubly.
To clarify: The folks behind "Arrested Development" have released an official (free) Fakeblock app. But a group of fans have arguably done one better with its version of Fakeblock, which has a full-fledged website that provides context for all the Fakeblock references George-Michael makes in the show like "hacker traps" and "boolean driven aggregation." There's also an app for that, as the kids say, though this one is paid and while lacking in original "Arrested Development" Easter eggs, it more accurately reflects what George-Michael was actually working on: a woodblock simulator for the iPhone with mallet options, grain types, hole diameter, and wood weight. Oh, unlike the official one, of course, this one is paid. Though they are extra-thorough, since there's a link to a Facebook page for George Maharis, who doesn't have a single friend.
Hopefully you just gave a much-vaunted "yes!" to this news.
Want the latest news from IFC? Like us on Facebook and follow us on Twitter@IFC