Larry King Interviews Larry King Impersonator Norm Macdonald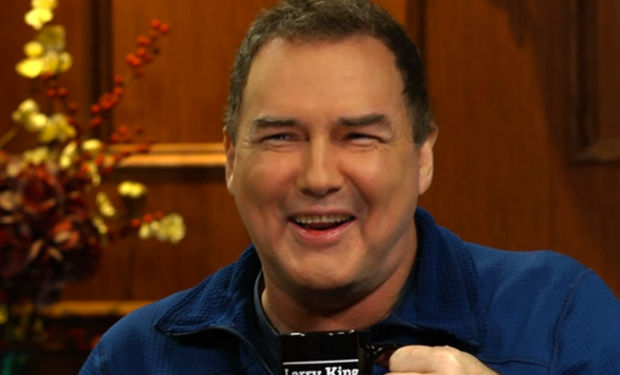 Posted by David Wolinsky on
It's like 22 minutes of watching a man talk to himself in the suspender-wearing mirror.
There's not much point in further describing this semi-awkward but totally friendly interview between the former "Saturday Night Live" regular and current "Larry King Now" host, but there are a lot of chestnuts in store for people who equate interesting anecdotes in interviews with chestnuts. Among them: Macdonald tells King how his impersonation of him earned him a chance to meet Johnny Carson, his bafflement at people's  hatred of Jay Leno, and well… just watch it. You'll see.
What's your favorite Norm Macdonald bit? Tell us in the comments below or on Facebook and Twitter.